Please vote!
Anja Murmann's short film "Mistress" has been accepted into the LA Shorts Fest Audience Award festival. If you like our film, please vote for it! Logging in to vote may be a little slow due to their website's ongoing technical issue but have no fear! It's a very brief delay and you can watch the entire film!
Here is the link: http://theaudienceawards.com/film/mistress21082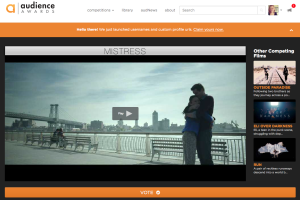 And remember – every vote counts! Voting ends on February 9th, 2015.
Please forward and share this with friends and colleagues.